Doritos: Fight for the Flavor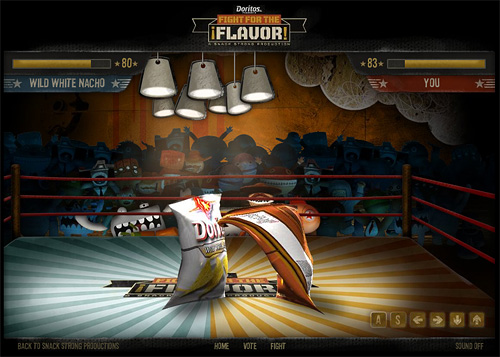 Here's an interesting promotion for Doritos chips called Fight for the Flavour. Similar to the BK Chicken Fight this pits two new flavors against each other in a multiplayer fighting game. They also want you to vote on which flavor you like with the winning flavor staying on as a regular.
The art direction and flash work is great and the game is quite good. Worth checking out.
Below is the stop motion TVC which is quite fun too. Oh and those who can't get enough brands as their friends on Myspace you can check out the Myspace profile here.
Full TVC credits can be found here.