Battle for the Bronchs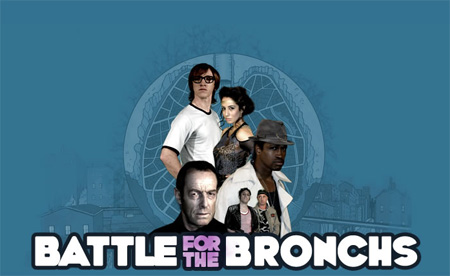 I missed the launch but Tequila Sydney have launched an interactive video comic called Battle for the Bronchs to promote more awareness of Asthma and their Asthma Score website.


BFTB looks fantastic and the productions values are pretty good. The animating comic panels is a unique touch and the mini games at the end of each chapter which works well. I think rolling them out one a month is a little sparse though as it's not the most compelling story.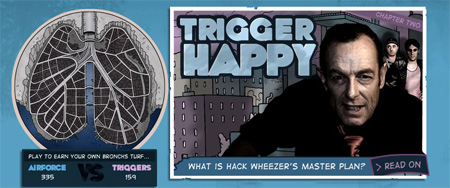 My fav part is the Bronchs map and trying to spot all the Asthma puns.

All that's missing for a person like me is a behind the scenes section as I'd love to see how this was put together.

I haven't seen something to this level done in Australia so it's great to see more good work coming out of Aus.

It does remind me of the Snickers Instant Def promotion but thats really just the use of video and comic book backgrounds. Let's hope more work like this gets approved by Aussie clients as we move forward.