Variety Banner Competition

UPDATED DEADLINE: Entries are now due by June 10th, 2008

Want to have your work showcased on Bannerblog and win a full boxed copy of CS3 Web Premium worth $2800!




We're running a competition in conjunction with Adobe to create a single banner (or campaign) for Variety, the Children's Charity. Read below for the full brief and entry details.

The winning ads will be served through Eyeblaster on the News Digital Network.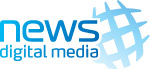 Client: Variety Children's Charity
Brief:
Conceive and produce a single banner ad/ campaign for Variety Children's Charity.

The ad should promote awareness of the new 'Heartbeat' regular giving campaign for Variety, the Children's Charity and drive people to Variety's website to become a monthly giver.
http://www.varietynsw.org.au/heartbeat
Overview – Heartbeat Regular Giving
In May 2008, Variety will launch a regular giving campaign which will encourage people to support our work by giving a donation via direct debit or via their credit card on a monthly basis.
Variety will encourage people to give a minimum of $10 a month to support their work in helping disadvantaged children. People will have the option to give a greater amount if they would like to do so.

Campaign Concepts
Just $10 a month can buy an Australian child a taste of the everyday
Just $10 a month can make a child smile
Have a heart and become a regular giver and help our children's lives better
Do you have the wellbeing of Australian children at heart? If so, become a regular giver today.
It's the little things in life that give the most pleasure. Like a place to have fun with friends. Or the opportunity to give parents some time on their own. Variety is dedicated to helping the lives of children and their families. All it takes is the little sum of money of $10 a month. A little bit of money can make a big difference
Requirements
The ad should fit within one or more of the following ad sizes 728x90, 300x250, 468x60 or 120x600 and be under 100k.

Adobe Flash 8 with no automatic sound.

Rich media and expanding ads will also be accepted as long as fit within the sizes above.

Rich Media ads will eventually be served through Eyeblaster but for the competition should be provided as single file demos.

Resources:
Logos - Download Zip
Images - Download Zip
Variety Style Guide - Download Zip
All Brand Assets above in one file - Download Zip

Taglines - 'When you help a child, you help a family. And when you help a family, you help a community.'

'Do you have the heart to become a regular giver?'

How to Submit:
Email your entry to submit@bannerblog.com.au along with your name(s), a single contact number and either your agency or school/university/college you are currently studying at.

Rules
Entry is free and there is no limit to the number of entries.

The competition is open to people working or studying in Australia and New Zealand only.
All others may enter but will be ineligible to win the prize.

Entries can be submitted by a single person or a group. Entries can also be submitted by agencies.

Competition opens Wednesday 7 May 2008 and last entries will be received 11.59pm June 10, 2008. Winners will be announced June 15, 2008.

Winners will be judged on creativity, originality, craft and appropriateness to the brief by the Bannerblog editorial team and a representative from the Variety Children's Charity.
About Variety Children's Charity
Variety enables children with special needs to live, dream, and laugh through acts of goodness.

Every year Variety raise valuable funds through numerous events. These funds are channelled in a straight forward and transparent manner into our Grants Programs which provide specialised equipment and services for children, hospitals, community groups, schools and organisations.
Variety provides around 1 million dollars a month in assistance to special needs children, but much more is needed to reach all the children that need our help. Each month we have to turn down worthy appeals because we do not have enough money.
These are just some of the items that Variety provides funding for; wheelchairs, walking frames, special beds, bathing equipment, hoists, vehicle modifications, sensory equipment, communications devices, special feeds, splints and Sunshine Coaches.
Whilst a dollar figure can be put on funding of equipment and services by Variety, there is no way to measure the value of experiences which Variety also provides for children.
Grants for assistance fall into three national categories, referred to collectively as the Challenge Program:

1. Freedom Program provides mobility and communication devices such as wheelchairs, Liberty Swings and Sunshine Coaches.

2. Future Kids Program providing for disadvantaged children in the areas of education, and developmental needs. The Variety Scholarship Program provides grants for children to realise their potential in the areas of sport, arts and drama, music and academia.

3. Care for Kids Program supports NSW health services such as supporting an Insulin Pump Program at the Westmead Children's Hospital, two Neonatal & Paediatric Emergency Transport Service Ambulances, and refurbishment of a neonatal transport crib at the John Hunter Hospital.

Prizes: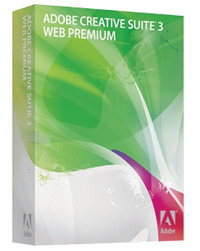 Best Student entry and best professional entry will each win a copy boxed of Adobe CS3 Web Suite Premium.

The winning ads will run across the News Digital Media Network with media generously donated by NDM. All winning ads will be showcased on the Bannerblog site with the winning ads being served across the News Digital Media network later in the year.

For thos who don't have the software available to complete an entry you can get a free trail DVD delivered free if you order before the 16th of May. Order Here

Any questions email: submit@bannerblog.com.au