Yellow Fever: More Simpsons Promos
As there have been so many new The Simpsons Movie promotions I thought I'd post an update.
Homer Hosts the Leno show:
Statue of Liberty Vandalized Viral
180ft Pegan Homer: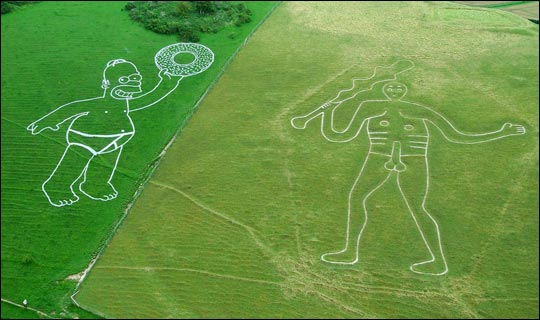 Via The Sun
And a B3TA animated version of it.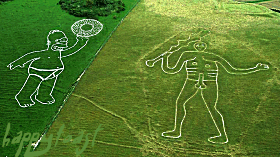 Burger King are making the most of their cross promo deal with these other ads being released to support or in addition to the online activity.
Check out the German Buger King commercial that featured a German Homer. He kinda sounds like Shaggy from Scooby Doo.
Here's the American version we know and love.
And I totally forgot about the Springfield Challenge. Where Vermont won the right to host the premiere.
All this lead to an impressive $70M opening weekend for The Simpsons Movie and Australia doing 18% of this in the same timeframe. 8% above the average!