boxxybabee - the new Lonelygirl15?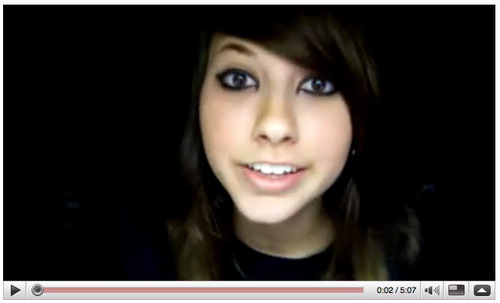 Meet the first YouTube idol for 2009 - boxxybabee
Dare I admit it, but I'm currently obsessed with this young lady called boxxybabee and her webcam antics on YouTube. Boxxy was a meme's and 40+ video responses as well as mashup/remixes
As of January 14th boxxybabee holds the following status on YouTube :

#1 - Most Subscribed (This Week)

#2 - Most Subscribed (This Month)

#19 - Most Viewed (This Week)

But is she just too good to be real? Is this merely a recruitment phase to something bigger - are we witnessing another lonelygirl15?

Or is Boxxy just simply another teen with a webcam looking for attention? It's not the first time a forum user has emerged as a cult celebrity. Previously a girl by the name of 'cracky-chan' achieved a cult following on image board 4chan.org when she posted a number of photo's of herself through 2005-2006.

Boxxy's Facebook Fan page