Nike + Trash talk Banner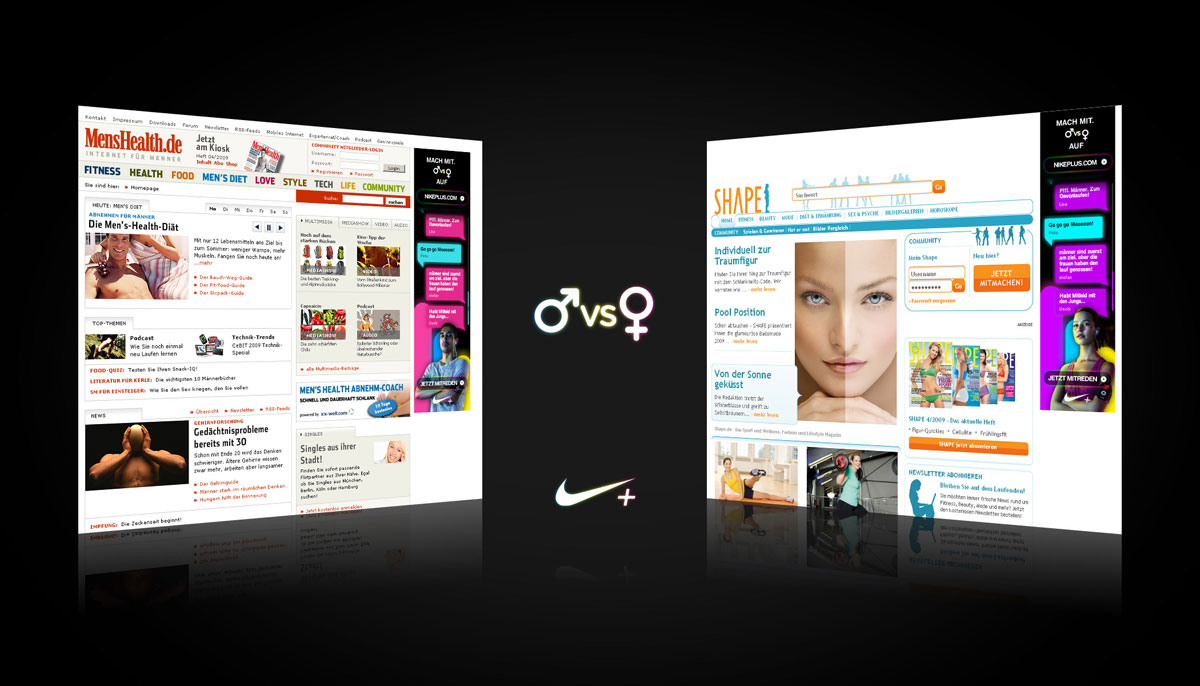 We received this Jung von Matt/Neckar in Germany, which, I must say think is a great piece of work. I dont think we have seen anything that pushes the banner as medium since the SOL comments piece, which went on to pick-up Grand-Prix at Cannes last year.
Its an extension of Nike + Man vs. Women the battle of the sexes campaign. The idea is to connect two different ad units on two different sites (shape.de and menshealth.de). On specific dates, messages written by women to the men on shape.de will appear in the banner on menshealth.de -- and the other way round.
Go in and try yourself on March 30 and April 6, always from 5 to 9 p.m. on www.menshealth.de or respectively www.shape.de.