Telstra's DigitalMum | Mum 2.0
Do dads use the internet? By looking at Telstra's new DigitalMum or Mum 2.0 campaign you'd think not. That's not to say it's a bad thing but it seems like Digital Dads are getting the rough end of the stick on the web from brands.

Sony with their digiDads community seems to be the only one acknowledging their existence. Although that's been going for a month already and managed just 3 posts. Seeing as the "The project is being spearheaded by uber dad blogger and social networking guru Chris Brogan of New Marketing Labs, Dad-O-Matic.com and Chrisbrogan.com."

I'd expect more. I also didn't expect Chris to buy a Panasonic Camera when really he should be right in the middle of testing Sony products.

But back to Telstra's DigitalMum campaign. This seems to be the follow up to their Call Mum campaign from earlier. It launched yesterday so is still in that fetal stage. I find this new Facebook centric approach much stronger than their previous efforts. Where as the previous campaign all felt like a dead end this has some long term thinking involved.

Also the strategy of targetting mums who are new to online is much better than guilting kids to call their mum.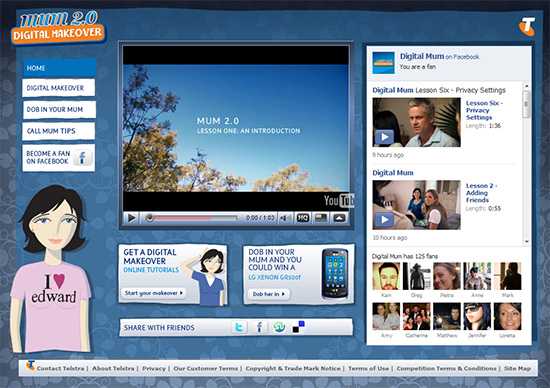 Nice to see a brand make use of the new Facebook Fan Box on their homepage. One click access to become a fan.

I was also impressed with the Digital makeover videos. They were better than I expected and this one made me laugh. One interesting thing is the swapping between Youtube videos and Facebook videos. I guess it's the little quirks of Facebook.


Rosso going solo on this one. I love this expression on his face. I imagine this is what he looked like when someone explained the idea to him.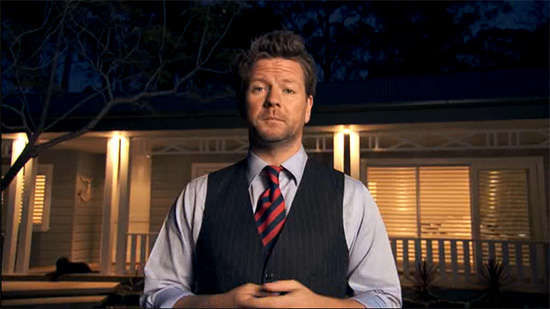 And it changed to this when they said how much they would pay him.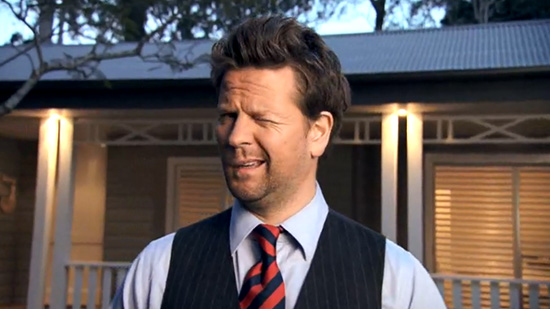 The videos felt very top level however but they follow this up with a PDF booklet. I'd actually send this to my mum but then she might get the idea to join Facebook so I'll wait until she does.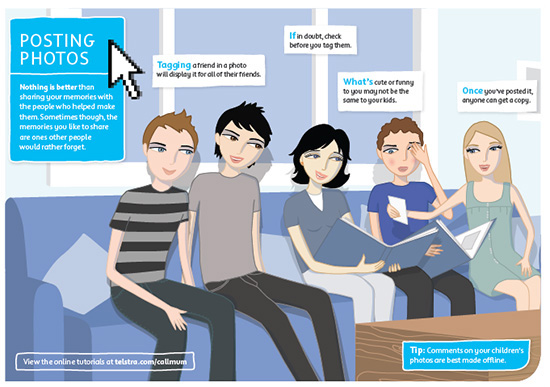 The videos and guide must tread a thin line to not sound condescending but I think they do already. Although I'm not a mother.

There is also prizes on offer (a variety of mobile phones) for contributing to the profile/community.

It will be interesting to see how Telstra continue with the Digitalmum profile. They will need to keep the content fresh and I hope they haven't blown their load already with the 6 videos and a PDF booklet.

if I could offer any advice I think Telstra may have made a mistake by not connecting with already established mum bloggers. They also could have at least provided a list of online resources for mums. They shouldn't be afraid to share the link love.

What do you think about a telco targeting new to online mums?

On another mum centric facebook page I saw today was The Skinny Cow profile.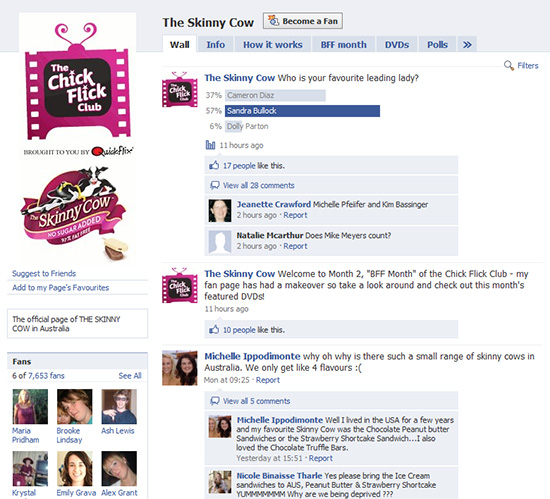 While Streets Magnum have been doing the ice cream and movie thing for three years now (Note: I work on Streets Magnum for Unilever at Soap so I have a vested interest in saying this), Skinny Cow have gone in with the Chick Flick Fan Club. They also partnered with Quickflix to offer free DVD rentals. Great incentive.

My only complaint with this are the videos (see below) seem too labored. Maybe women like being spoken to like this but to me it feels fake. Or maybe feels like a guy wrote it?
Also I'm still their only Youtube subscriber too which is a little sad.



That said the profile is getting some nice interactions and the posts are regular and centered around the topic well. This is another profile I'm watching to see how it evolves.