Coke Zero: TRON LiveCycle
For the upcoming TRON: Legacy film, Coke Zero has released Coke Zero LiveCycle, a location-based mobile game that lets you play the movie's light cycle game in real-life. Build your light wall by moving about in the real world and earn points by forcing other players to crash into it.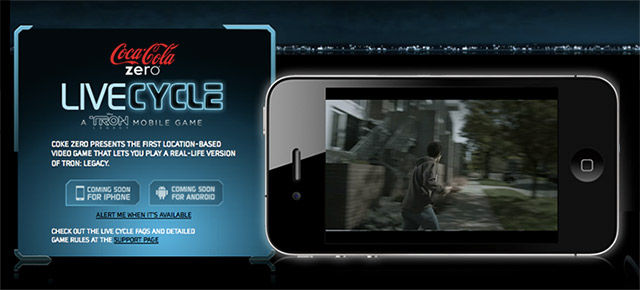 New work outta CP+B. Download it at http://bit.ly/cwVoPO.