Nokia: Great Pockets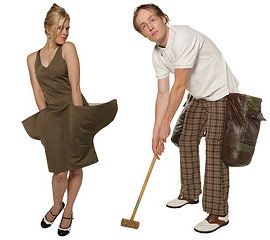 Not one but two campaigns from Nokia and FarFar this month.
This one, promotion the Nokia N95, titled Great Pockets showcases Henry Needle & Sons - Bespoke tailored plus sized pocket fashion for the mobile multimedia gadget lifestyle. Again great use of video (I love the transitions after clicking no thanks) and great talent. All wrapped up into an original and funny concept.
We also have a Myspace page, a Flickr account and youtube videos. Although I'm unsure as to what purpose the Myspace page serves as there isn't really anything on it. Could be SEO?
What makes this site work is the integration of the product and the call to action to win. You win a Nokia N95 and your friend receives a pair of great pockets.