CPB's First VW USA Work Launches
"Inside most, but not all of us, there is a fast."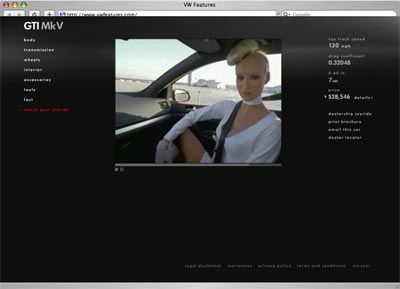 Crispin Porter + Bogusky Launch the online component of their first VW USA work.

The teaser site www.projectfast.com leads to a site where you can customize a GTI and then go for a "test drive" www.vwfeatures.com



The question I have is not "Will it sell cars?"

But more importantly: "Will it start to recharge the VW brand in the US?"
Ashley says: The video test drive is quite funny and included all the features a added on. It's one sexy looking VW.