The Real Australia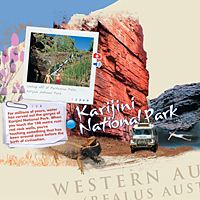 Soap Creative have launched Tourism WA's latest online campaign The Real Australia.
The site allows visotors to explore WA's top destinations while hunting for pieces of a map to win the major prize. They can also let Dr. T. Ravel recommend a holiday spot and tour package by answering a few simple questions or just simply get a price on a holiday from Austravel.
The main website is being supported by a large online banner campaign as well as a print and TV campaign created by Market Force. Currently targeting UK visitors, if successful, the campaign will be adapted for other markets.
Three games are currently being developed to help drive traffic in addition to the online media spend.
My apologies for the blatent self promotion.