Beer League: Pingball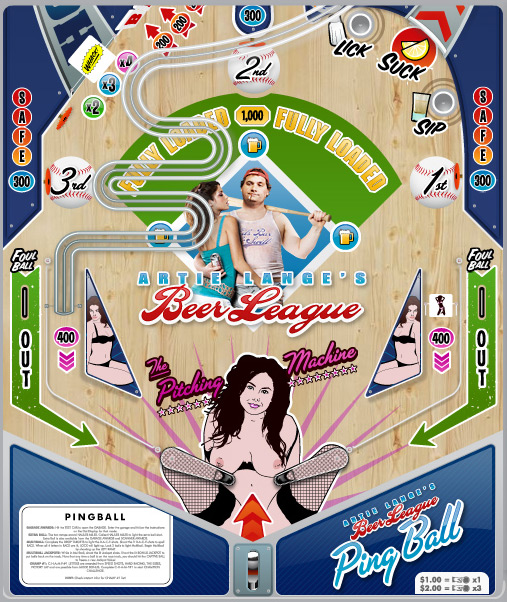 We've (that's Soap) just created a naughty pinball flash game for the release of Artie Lange's Beer League. In our defense the movie is rated (R) and Artie is a regular on the Howard Stern show so we tried to keep in theme. I hear that The Pitching Machine can be booked for weddings, bar mitzvahs and corporate functions.
So those easily offended should not play Pingball.