Snickers: Instant Def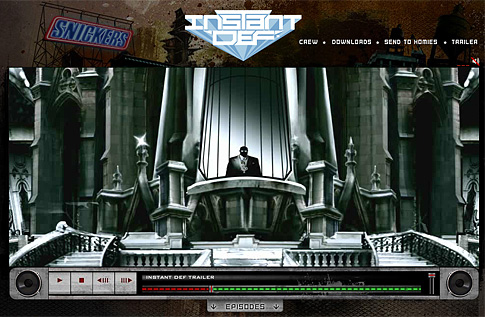 Snickers and BBDO New York joined up with the Black Eyes Peas to create a 5 part webisode series called Instant Def. They also reigned in an ensamble cast of B grade actors to boot. You can read the official press release here.
The art direction of the video is amazing, if anyone knows the production house responsible please let us knows, and the flash on the site quite nice. The acting and story though is a little rough and the tie in with Snickers a little contrived but hey it's still entertaining.
This isn't BMW films but it's great to see this type of work being produced. Just don't get your ROI calculator out on this one unless they paid the Black Eyes Peas in Snickers for their time?