Diesel Heaven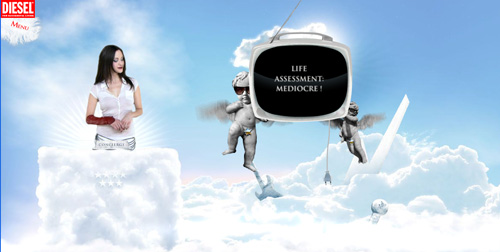 Diesel have just launched a huge online promotion title Diesel Heaven that has been seeing around for the last few months.
With no less than three fake blogs (this makes the Zero Movement seem subtle), a Frappr group, and several Youtube videos subtley supporting the promotion. No Flickr accounts though?.
All the blogs are now linking to the main promotional site. For me the let down is the presenter. She's quite annoying. Is this is heaven maybe the sexy chicks are in hell? To me Hi-Res have done much better work in the past. While the site looks nice it just isn't that fun to explore. It also feels like
I especially like this stencil on the mattress.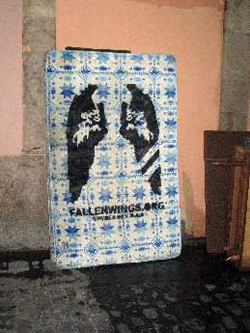 It's ashame they didnt submit it to my fav site Street Mattress
Off topic: I'm currently third for Aussie submissions and still actively trying for 2nd spot.