Photosynth Tech Demo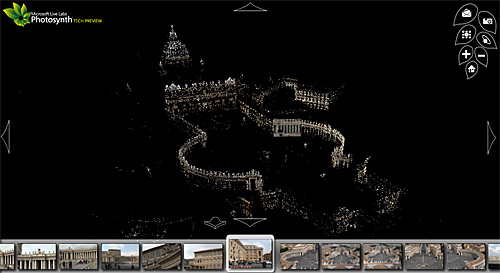 While not exactly advertising, this is still very interesting what Microsoft is doing with their new Photosynth application.
Check out the Pope's stomping ground here in faux 3D. Note: You'll need a PC and IE 6-7 to access this but it's worth it.
It'll be interesting to see if this will be embraced by the advertising community like Google Maps and Earth have been.