TEN.COM.AU Launches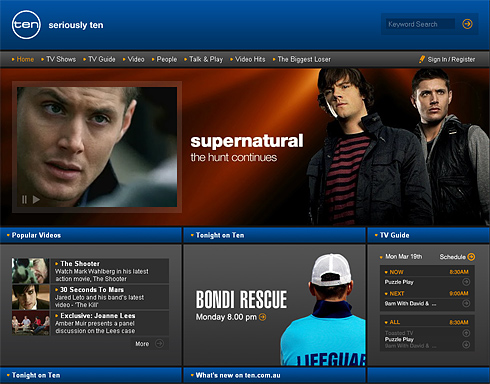 After so many press releases/articles annoucing the impending launch of Ten's new site I never saw one saying it had actually gone live.
See it in all its glory here at Ten.com.au
It's early days for Ten as they put their tippy toes into creating a destination off the back of their channel so it will be interesting to see how it fares. It's very advertising light right now which makes it feel nice and clean.
Also a friend mentioned that the new site resembles USA Networks.