How does your agency attract talent?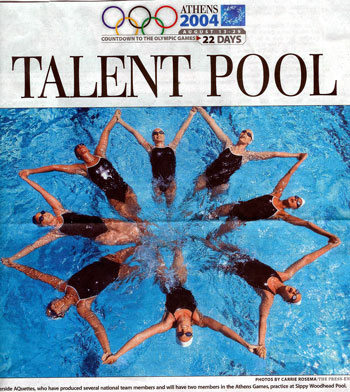 The biggest expense for all agencies is staff wages and add to this the cost of advertising and training for new staff and it really cuts into your bottom line.
From what I've seen there are three main ways to attract and keep good talent within your agency.
1: Money:
You can't deny the power of money. Larger agencies usually can offer more money to talent than their smaller competitors and thus attract some of the best people. There's many agencies that wouldn't have anyone working with them if they wern't getting paid like royalty.
2: Creativity Potential:
Not everyone is motivated by money. Some agencies rely on their reputation to produce good work, great clients and win awards to attract and retain staff. It's hard to leave a wining team.
3: Culture:
Money and awards are all good but if you're staff are not having fun or are slowly killing yourself one brief at a time then you'll end up burning them all out. Some agencies rely on the team culture and good working environment to attract and retain staff.
The best agencies are the ones that utilize all three. A good example is Google. While not an agency it seems to have ticked all the right boxes when it comes to how to treat staff.
Is your agency special?
Please tell us how your agency does something different to keep staff happy or attract new staff. Anything beyond the yearly ski trip would be great. I''ll then do a followup article and showcase each agency. So free advertising for all.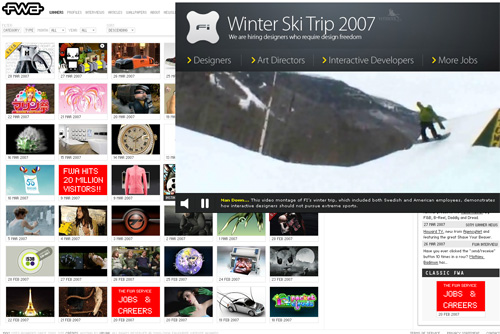 The reason for this article is that I saw Fantasy Interactive advertising for staff on TheFWA. The ad showed the team at a ski trip and then various photos from regular outings. It was different and even though they do award wining work they focussed on what they can offer above their competitors.