Bannerblog at Cannes Festival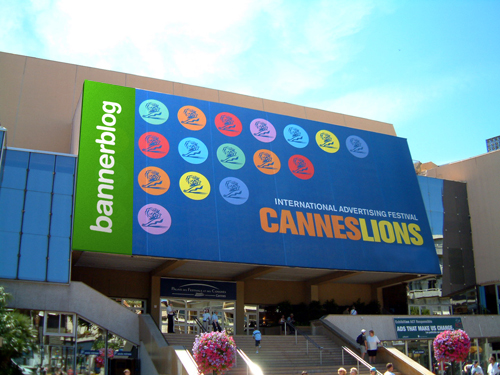 A 160x600 Skyscraper ad for Bannerblog invades the Palais des Festivals.
This year, Bannerblog is undertaking the holly pilgrimage to the great advertising Mecca that is Cannes. That's right, we'll be cruising the Croisette in true advertising style with a t-shirt emblazoned with the words Bannerblog (lime green of course).
We'll be there to cover the best of the festival from a digital perspective, covering the winners and bringing you the work as quick as we can.
We'll also have our Bannerblog Paparazzi camera to catch all the fun, and we'll be putting together a Flickr stream of all you digital mugs.
So if you're in Cannes for the festival (17-23rd) and fancy a drink or want to woo Bannerblog with an invite to your party, drop me an email ashadi at bannerblog [dot] com [dot] au or during the festival call +61 438 808 630