Celebration Dance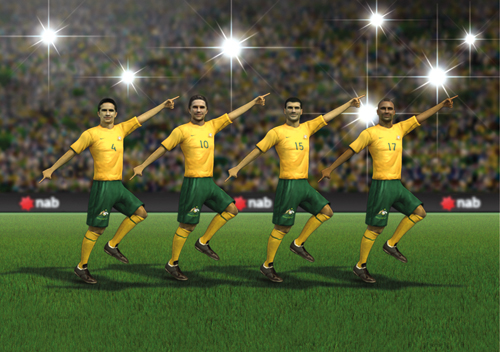 The press release explains this better than I can:
"Celebration Dance is where football fever meets Saturday Night Fever. Choose a Socceroos player and make them move. Pull off a star celebration dance routine and hear the crowd roar."
The 3D is a little uncanny valley for me but well animated. I would have also liked an endurance mode but like most people you only have a minute to spare for these things so the short gameplay works I guess.
I actually didn't even know there was an Asian Cup. So hopefully no dodgy Italian type team to steal a victory :)