Private Dick: The Movie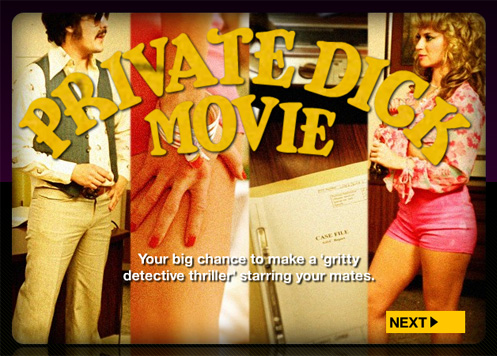 From Grand Union [UK] comes Private Dick Movie
It's a mock 70's porno. You could say a "spoof" but that word has a different meaning in the world of porn.
This is the latest work for the Department of Health, the previous campaign (one of my favs) can be seen here & here.

We'll post up the banner campaign for this soon.