Mad Men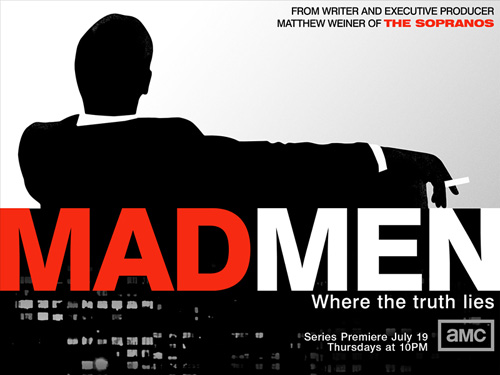 Do check out AMC's new original series Mad Men. From one of the people who brought you The Sapranos.
The production, acting and story is multi layered and top quality. It's a sly look at not just advertising today and in the 60s, but on how we were as a society was back then. Well not me exactly I'm an 80s child but you get the idea. This before cancer, AIDS, computers, seat belts and other worries complicated our lives.
There's only up to episode 5 right now so you haven't missed too much.
Update: Looks like Channel 9 in Australia has picked uo the show and has episode 1 for free download. More info here.