World's Biggest Cross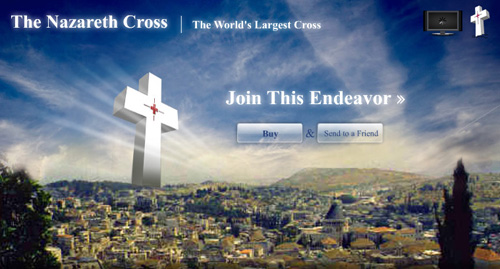 While looking at the Mad Men site I was surprised to see banner advertising for The World's Biggest Cross in Nazereth.
It feels like another one of those promotions where you fill out your name and it goes into a big list that you can navigate. But instead of typing in your name and seeing your details on the biggest cross you part with $100 or so and buy your name onto the cross in the form of a tile. One of 7.2 millions used to make this 60 meter high monstrosity.
So the race is on for other religions to make the world's biggest something. Unless The Church of Scientology can just claim The Big Pineapple as their holy place (L. Ron Hubbard did like pineapple) then they have already won.
Below is an artists impression of the COS headquarters for SE Queensland.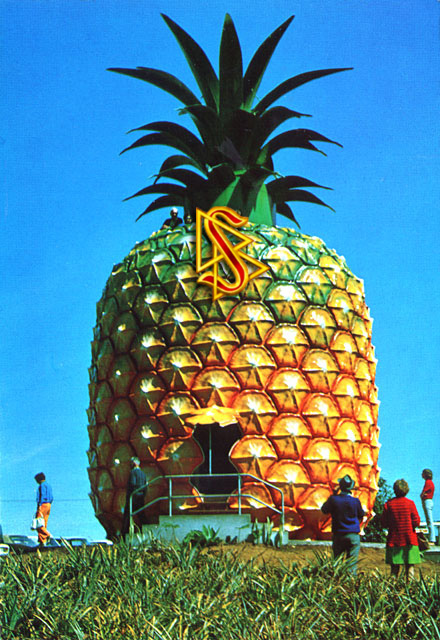 But back to being all serious and stuff. It's amazing to see charities and religions take to the web so well. While some brands struggle to understand and use the web properly, religions on every side of the fence have been using it to great effect for many years.