Genuine Horseballs
Here's Bannerblog's Logo o'the Day: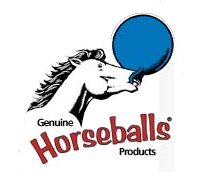 Finally, is all I have to say. I have just about had it with inferior imitation Horseball products, it's about time we had some genuine ones.
And genuine logo too. Check out the great video and read more about Horseballs over at this site.
Note I'm posting this in the "Buzzwords" category. I hope it catches on.