Summer Heights High
Despite/because of the controversy around it, this show, which finishes up next week, has been a big success in Australia.
Its interesting because its the first time I've consumed a show entirely through its digital format. Well, first time *ahem off the record* anyway. The show is made available for download for a week after airing.
This is a smart move for the ABC, with nothing to lose from advertising revenue with the move. Channel Ten has promoted its "immediate download" offerings as well recently in their LIVE STREAMED FROM THE US tagline. However, apparently 'immediately' to them means around 4 days after.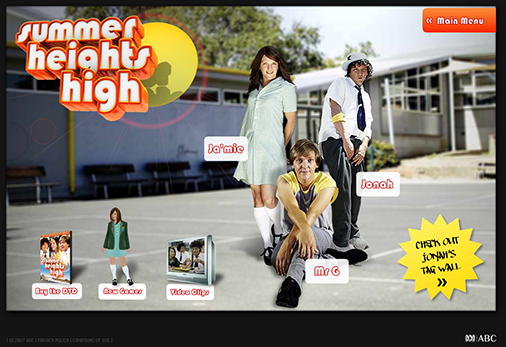 The microsite for Summer Heights High works well, with standard but solid fare like character wallpapers, and a 'tag wall' for Islander character Jonah.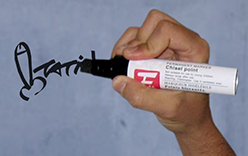 Check the form field below: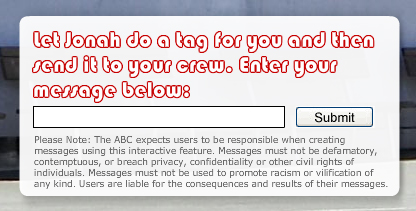 I'd be willing to bet that almost all messages sent via Jonah's tag wall were probably racist, contemptuous and defamatory.