3 thoughts on the future of "New Media"
This week I've come across three interesting articles on the one interesting topic: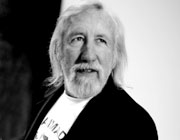 1. Lee Clow - The Next Revolution Is Here.
The chief creative officer of TBWA Worldwide said that an increasingly complex and creatively challenging media environment means that agencies' "product" would no longer be defined as advertising, but as "media arts. Everything we do now is media. It's how people come to a decision about a brand."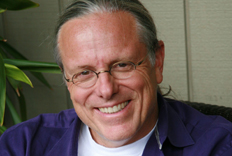 2. Jeff Goodby - Advertising Imitates Art.
Mr Goodby, who warned against creating digital silos in agencies, said it was no longer acceptable to run campaigns without including new media, which reached audiences that were no longer held captive by television, radio or press.
"I would never let us just do a single commercial for a client again in a million years," he said. "Everybody has to go through a phase as they deal with this new world in which they're exhausted by the new-media horizon.
All true, fair, inarguable comments. But the article on this topic that struck me as making the most sense, was this, from a blogger, not a worldwide Creative Director:
3. David Armano - Content is the next killer buzzword.
"Recently I was cornered by a fiesty individual who wanted to know what was in store for the "future, future" whatever the heck that means. I hate making predictions—but in this case, I wanted to make a stand, and so I said this:
"Content is the next killer app".
I know, I know—forgive me as it sounds buzzy. But here's my rationale. The industry has brainwashed us to believe that an experience is the equivalent of gratuitous Flash orgy Websites that pushes technology to it's limits. Create something bright and shiny—consumers will take the bait and you'll win an award right? Take a Flash micro site, toss in some viral for good measure, add a pinch of uninformed social media and viola! You've got yourself some digital marketing. Research? Who needs it?
Folks, we really need to start understanding what really motivates users. There are literally millions of enthusiasts out there producing quality content in highly search engine friendly formats. Not only is much of their content easier to find on the Web—it's engaging, relevant, and the people who produce it actually talk back to us. It's time to wake up. We need to get out in the field and understand people—what motivates them, and why they behave the way they do.
The reason why I say content is the next killer app is because it's the content that will keep us engaged, and coming back for more. It's the special sauce that can take a consumer and make them an active participant. Point in case, last week Herb Sawyer talked about his "non savvy" Mom using Google to find some information she was looking for. Upon arriving to a site which she spent a considerable amount of time on, she noticed an area called "comments" and so she left one. Then she came back and left some more. It wasn't a site she found, but a blog. Not a fabricated one, but a real one, the author wasn't a copywriter, they were an ordinary person. Mrs Sawyer never even knew she was on a blog. All she knew was that she was having a good experience with it—so she stuck around, participated and came back for more.
Mrs. Sawyer is my hero. I think she's going to give the industry a run for our money—and that's a prediction."