Atari Internal Memos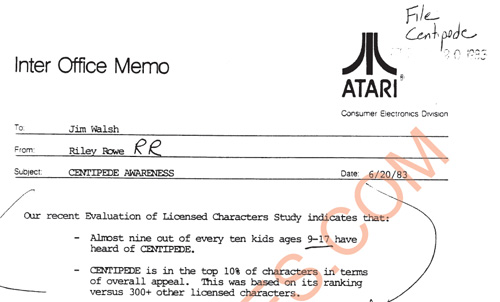 I found these internal Atarti memo's from Atarigames.com. Very interesting, both from a gamers point of view and from an advertising perspective.
I love the highlighted findings that "Centipede" is in the top 10% of characters in terms of appeal. It was slim pickings back in 1984 as who could really love 8 pixels or this friendly cabinet decal.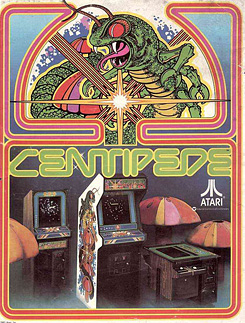 There's strategy documents about game tournaments being held in 1991 and design documents for classic games like Marble Madness dating back to to the early 80's and earlier.