Google Analytics Benchmarking Data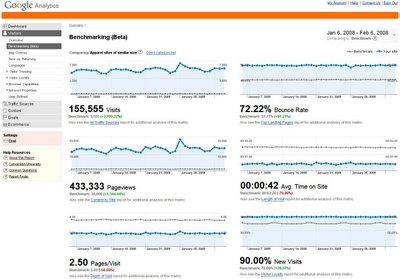 Google Analytics have released the beta of Benchmarking reports. See the full article here. You'll need to Opt in to share your data anonymously though, which is a fair trade.
So now you can compare your travel site with the industry average. Sadly no way to compare via country, only "Category" but it's nice to compare. The more sites that opt in the better the results will be. Give it a few months for all the major players to opt in before you start to use the benchmarking as gospel.