ASX Digital Media Watch 3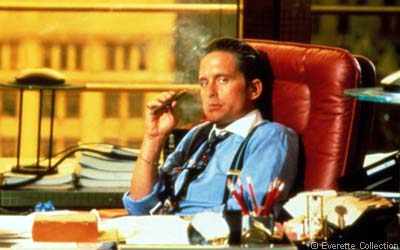 Ashley reports from his ivory tower once again

We posted in January about the fall in digital stocks in Australia and then again in Feb. Only recently have the print press started following the cases of the listed agencies closely as the stories heats up.

Let's take a look at where they all stand as of April. Those who who have been following will know all that the Opes Prime collapse. This has affected in a small way Hyro, Q Limited and Commquest. Other companies have missed targets and lost millions of dollars so that can't help either.

But all that aside all we want to see is the share price and how each company is performing. I'll start with STW which not only made a tiday profit last year but has seen it's share price swing up.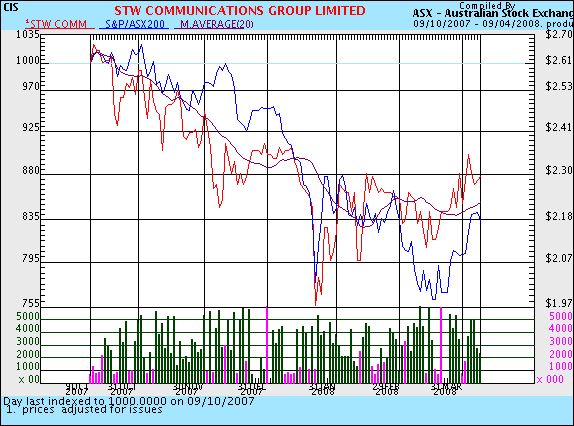 Mitchels is the only one with potential to go up. But that's only because it's taken a beating hard lately too. It's a long way to get back over $1 and back to square 1.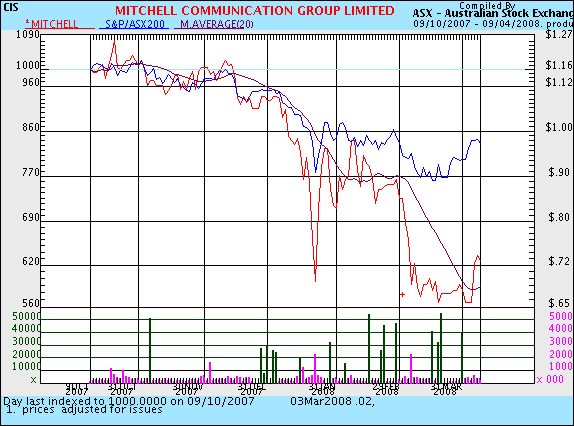 The rest sadly are all heading downwards. If you sold all your shares in January when I first wanred of the fall you should buy me something nice with all the money you saved.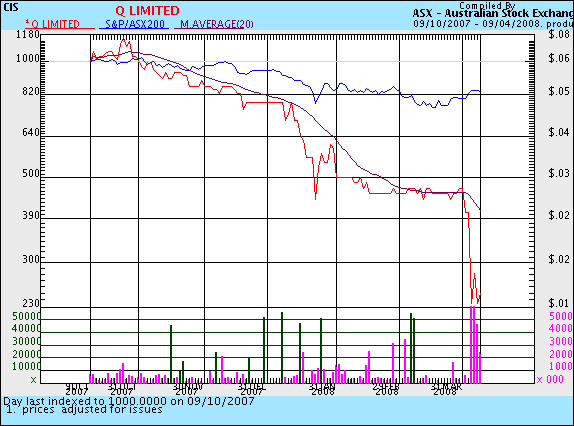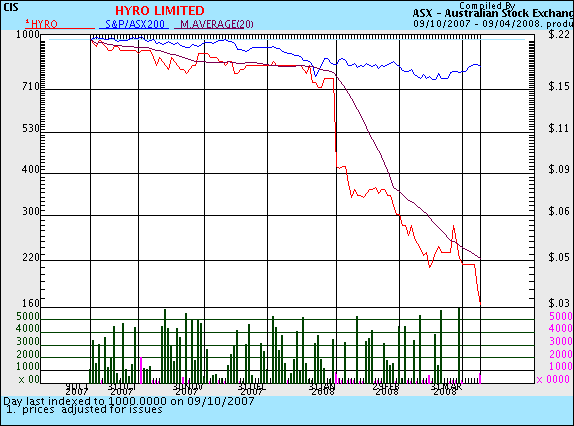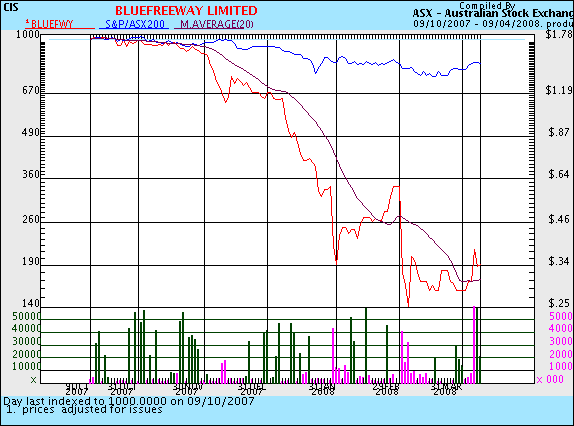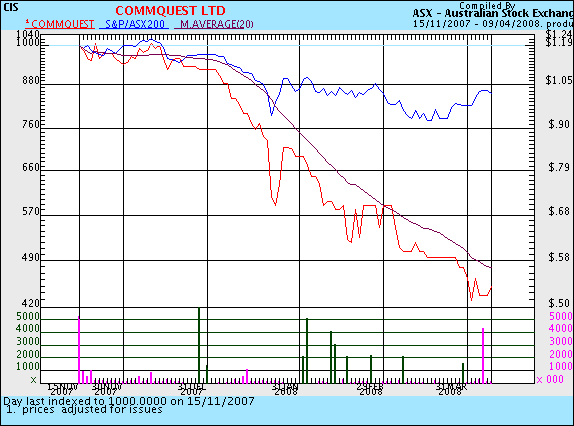 It's sad to see all the listed digital companies take such a beating. Will we see one of these giants fold and sell of the pieces or will they all solider on? I guess it's up to the market but confidence must be shaky.