ASX Digital Media Watch 4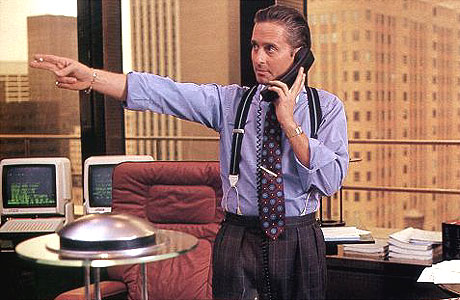 What I love about having a vested interest in companies on the share market is it makes it easy to follow. When I was a kid all the numbers and numbers in (brackets) didn't mean anything. I had no idea how some shares were worth $25 and others 2c.
Which I why I find following the listed digital agencies in Australia so interesting. I can compare EBDIT's, profile ratios and billings with the others and my own.
While the DOTCOM boom maybe over people are still forking out wads of cash and people are still losing money, CEO's are being fired, companies liquidated, assets written off, profits not being met and much more.
It's sad to say there hasn't been a success case. There isn't any shining light to say this is how it's done. I'm basing my opinons purely off the share prices. Some companies may be running very well but for investors it's been painful.
All this is happening while digital is in a boom with money pouring into the sector from the other mediums.
I first covered this in January of this year and maybe I should have gone on record as things have gone downwill for every major player.
Here's where the shares were as of Jan 3, 2008. (approx)
SGN: STW COMMUNICATIONS: $2.38
HYO: Hyro: $0.18
BLU: Blue Freeway: $1.14
CQU: Commquest: $1.10
QXQ: Q Limited: $0.05
MCU: Mitchell Communication Group: $1.05
And this is where they are now. Just 6 months later in what was/is one of the biggest years in our industry.
SGN: STW COMMUNICATIONS: $1.47
HYO: Hyro: $0.046
BLU: Blue Freeway: $0.069
CQU: Commquest: $0.175
QXQ Q Limited: $0.015
MCU: Mitchell Communication Group: $0.55
Ouch! That's a tough lesson for investors and for those companies that recently sold themselves. I hope you took the cash offer!
Here's the slippery slope in graphical form.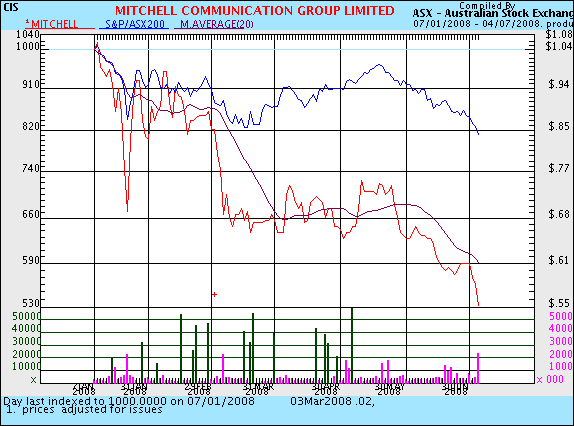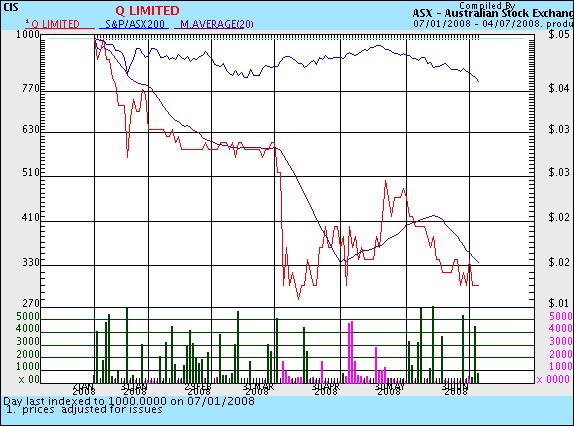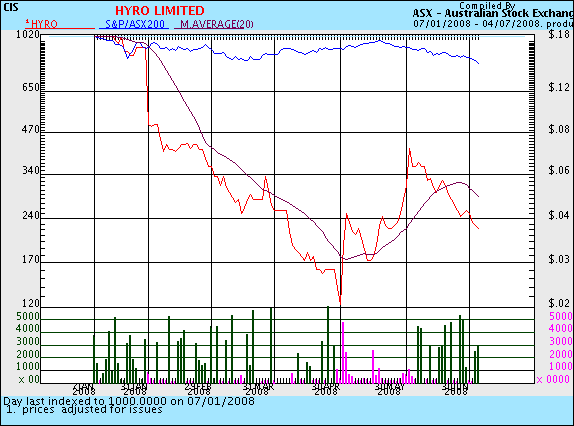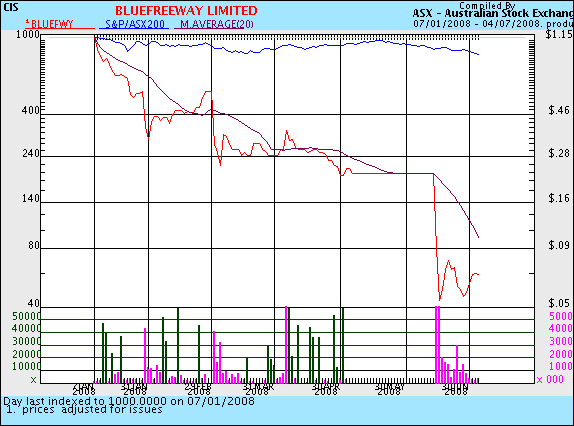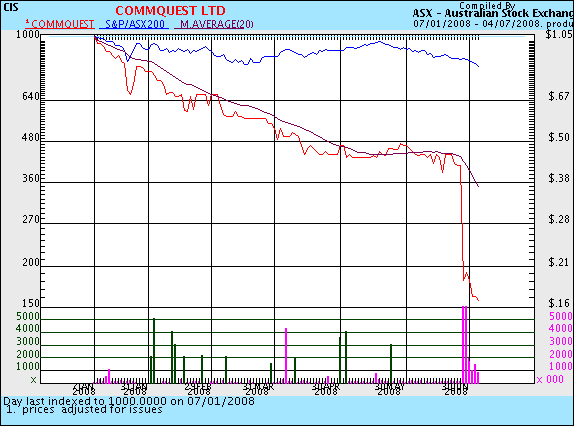 In January I said you'd have been better off buying Apple shares. That was bad advice as shares have dropped from $199 - $170. Even with the Iphone!