Youtube Takeover Experience Wii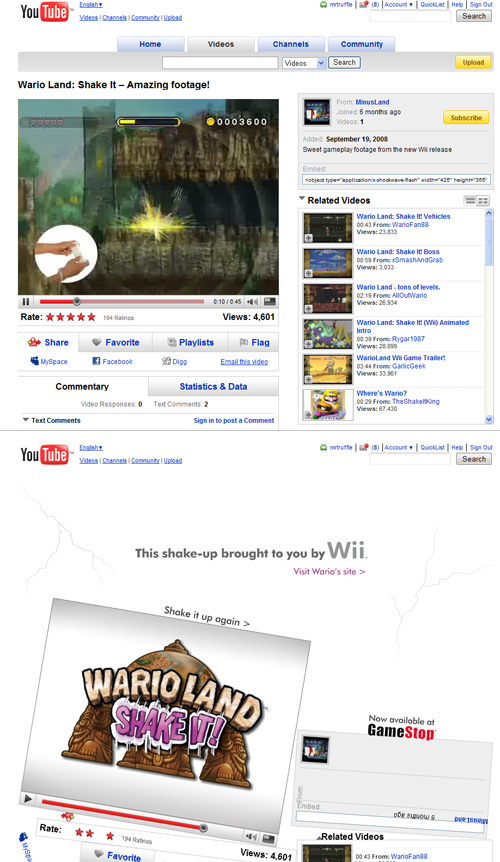 This new piece for Nintendo's Wario Land Shake it "Experience Wii" is quite nice.
I love the fact that Youtube have put this on their domain to make it seem even more real. The game looks like fun too. Glad to see someone hasn't forgotten about the good old platform game genre.
What I love best is you can actually throw the elements around the page once it's complete. I clicked around just to see and it was a nice surprise. The Wario Land Shake It official website is very tight as well.