Adobe CS4 is coming
It's almost here. Flash 10 loaded with all the eyecandy features that you never asked for but now you see are pretty awesome. 3D transform, IK (bones) and a motion editor will make stuff much easier to animate and work with. See full feature list here.
Flash versions always seem to go in cycles.
Flash 6 - 7 was all functionality and no eyecandy.
Flash 7 - 8 was pretty much all eyecandy
Flash 8 - 9 was just for AS3 which is not exactly eyecandy but made flash run fast.

Now the release of Flash CS4 (or flash 10) is here and it's loaded with eyecandy!
make sure to register for the free events happening around Australia too. Click the promo image below for more info and to RSVP.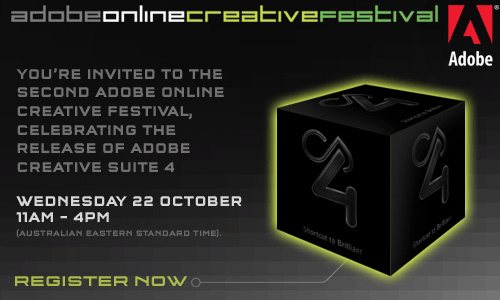 Bring on Flash 10 banners I say!