Go Miniman Go is Gold!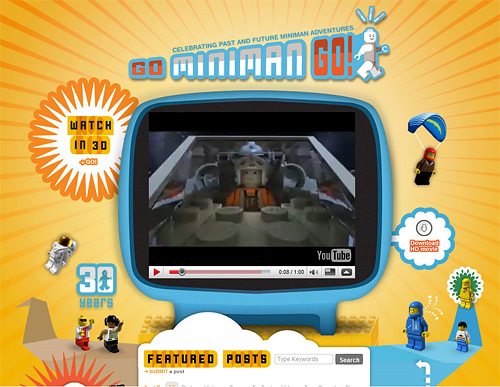 Wow I haven't heard anything about this campaign but Lego have produced a fantastic resource to celebrate 30 years of Lego. Go Miniman Go. It's been up since August 21 2008 and It's a fantastic case study as to how to utilise your content, create custom content and aggregate content for a blog.
There's 37 pages of content and it's still going. All quality stuff.
There is a nicely produced Lego Timeline which as a fan since a kid is really nostalgic.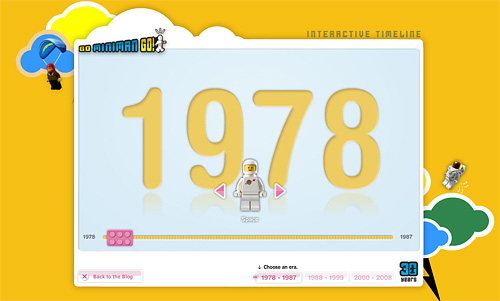 So the next time someone asks you for a good example of corporate blogging and you're about to send them some boring dry blog by a bank talking about its products send them this. Hat's off Lego.
here's the video announcing a video comp they ran.
Ok need more proof this is good. They even held a Flickr contest.

30 Years of Music — Gizmodo and Lego Go Miniman Go Contest from Jesus Diaz on Vimeo.
I guess it's easier to blog about Lego than it is a bank but still. This could hardly be better.
My only gripe is I cant comment on any of the posts!?