ASX Watch 6: Early 2009 Edition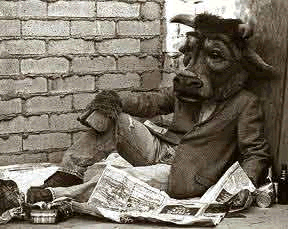 Mumbrella's post on Hyro and Blue Freeway (after my tweet about their share price) triggered my memory that I haven't done an ASX update since October 2008!

How is 2009 treating the listed digital stocks? Has the downturn in traditional while digital gets all the cash predictions come true?

Let's take a look at where the Australian stocks were in Oct 17th, 2008.
SGN: STW COMMUNICATIONS: $0.89
HYO: Hyro: $0.022
BLU: Blue Freeway: $0.060
CQU: Commquest: $0.09
QXQ: Q Limited: $0.009
MCU: Mitchell Communication Group: $0.425
And where are they as of Feb 17, 2009
SGN: STW COMMUNICATIONS: $0.57 | ($0.32)
HYO: Hyro: $0.016 | ($0.006)
BLU: Blue Freeway: $0.015 | ($0.045)
CQU: Commquest: $0.040 | ($0.05)
QXQ: Q Limited: $0.20 | $0.191
MCU: Mitchell Communication Group: $0.38 | ($0.045)


Hold the phone! Did Q Limited turn themselves around from less than a cent to 20 whopping cents!?

I'm no expert but I read they consolidated the shares to a ratio of 100:1 in late 2008. To make it less volitile in the market. Which means it went from 0.009 to 0.90 and then down to 20c. Let's leave this one to the day traders to let me know what happened.

As a request I have added the following which are not 100% digital but listed anyway. We'll track these from any new reports.

PGA: Photon Group: $1.08
WLL: Wellcom Group: $1.55

Wellcom and Photon don't seem to fit the trend as they are actually making a profit! Crazy I know. Even with this their share prices have been battered by the downturn.

The big surprise was BlueFreeway which is now trading less than Hyro. That's after floating at $1+ and then rocketing higher early on. The recent sale of Deepend back to the owners seemed like a prediction. Besides Holler UK/AU and Massmedia's Traction accounts there isn't much meat in that sandwhich anymore.

Sadly you can't hold these companies accountable as the market average has followed their trend. Everyone "took it in the ass" last year. Check the image below in which I channeled Idris Khan to create what I have titled "Fail.com". Limited edition prints.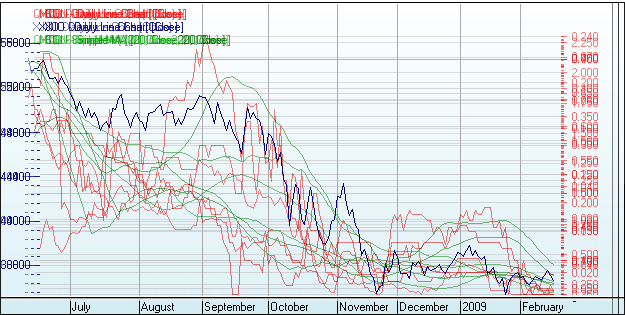 November 08 was a tough month for everyone it seems.

While some of these companies are being dragged down by the global economic downturn (they run profitable businesses and have a steady financial position) while others continue to post losses and don't seem to have many answers for 2009 either. You have to think 2009 will be the year the weak have to die.

Will 2009 be a turn around year or the big year for digital that everyone seems to be publishing? All I know is that it is interesting viewing.