Lynx: Primal Instinct
Lynx (Axe everywhere else) has released a new fragrance "Instinct" along with a new campaign based on the adventures of a caveman called Flex.
Here's the current Instinct TVC production by Passion Pictures.
Catchy song. For those that don't remember the original film clip here it is
The BBH and Acne Digital in the UK has created a micro site/game called "The Roar Off" and invites guys to roar into the microphone to "earn their leather" or "Unleash the Man Leather" which doesn't sound as manly when you say it out loud :)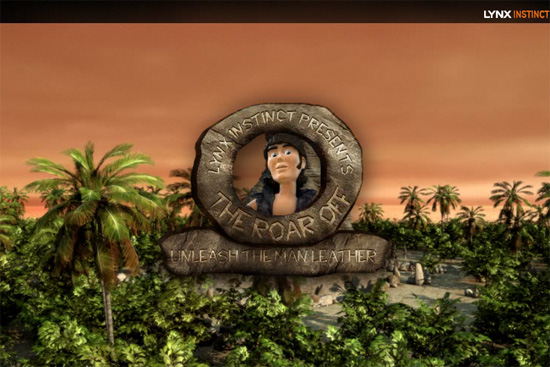 There was also a viral video to promote the UK's game but this didn't set the world on fire.
Soap worked on the Australian campaign which took a different approach creating a multi-player game in which the players walk around a pre-historic world "saving" cave babes from the impending Ice Age. In Lynx Primal Instinct the emphasis was on engaging the users over a longer period of time rather than a single one off experience. Oh and also catered for those that don't have a microphone.
Soap also worked with the media agency to have babe codes put into print Ralph and FHM ads in addition to online ads which rewarded users extra points. It also allowed Unilever to track response rates on the various media.
Players can also play a sexy game of Pre-Historic Paper, Rock, Scissors with the cave babes.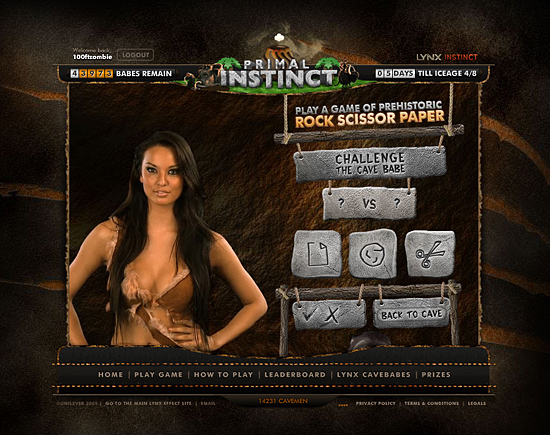 You can also check out the Rock, Paper, Scissors and Roar takeover banners from this campaign here.
This was Soap's first campaign for Lynx since winning the digital account in late 2008.
Disclaimer: I'm a partner at Soap and rather that write the post in first person decided to just throw this at the end.