Who's your top friend?
The biggest topic in sports right now here in the States is March Madness, the annual College Basketball Tournament that decides the best school in the nation. Allstate Insurance, with help from Leo Burnett Chicago is capitalizing on that hype with an interesting social experiment, BFF Brackets:
BFF Brackets is exactly like the college basketball tourney. Except instead of 64 college hoop teams facing off, it's your 64 best facebook friends. The game determines who your "best friends" are on facebook using a custom algorithm. The BFF tournament begins on March 17th, but people can join until March 24th.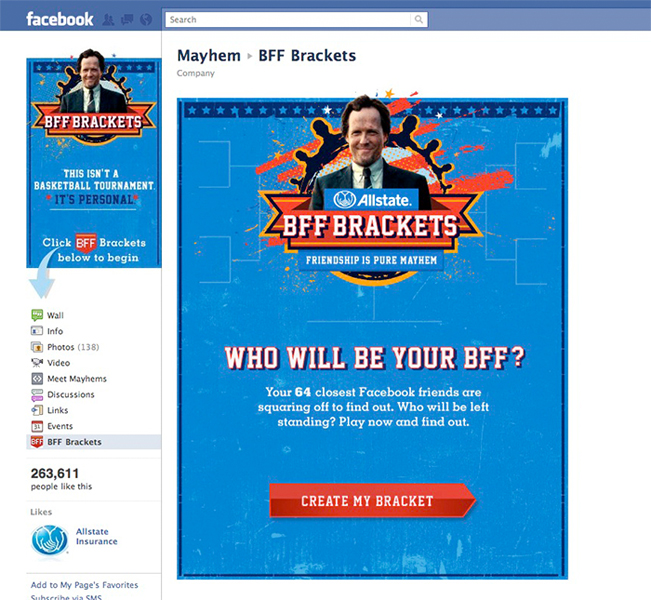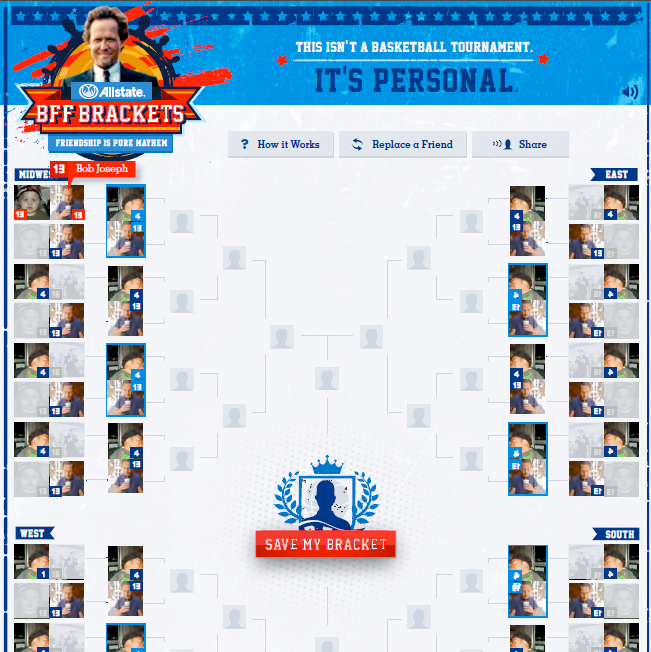 This is a nice little campaign that plays off some real tension in social media culture. Who are your real friends and who's just a username on a screen? It'll be interesting to see if Facebook lets this play out, or if it yanks it like Whopper Sacrifice.